The mission of the
Friends of Brooker Creek Preserve
is to provide public support for the Preserve
through fundraising, volunteer programs, and education
to ensure that the Preserve
remains a natural wilderness for future generations.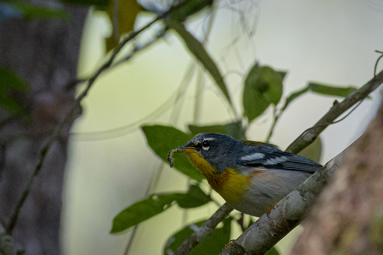 Northern Parula Warbler by Marcelo Rescala

Come see the Friends Members Photography Exhibit in the Auditorium Gallery from now until August 18. The gallery is open every Sunday 11-4
Brooker Creek Preserve Hiking Trails
Open 7 days per week, 7:00 am to one hour before sunset
Closed Dec. 25 and the day after Thanksgiving
Environmental Education Center & Nature Store
Open Thursday – Saturday
9:00 am – 4:00 pm
Open Sunday
11:00 am-4:00 pm
Closed during all county holidays
www.BrookerCreekPreserve.org

Many thanks to Friends' member, Cathy Ordiway, for creating and updating our website!

Quick Links:
Night Hikes

Off The Beaten Path
Friends of BCP
Eco-Tour to Cuba
Thank You 2019
Wildlife Safari Sponsors

Thank You 2018 Fall Wildflower Festival Sponsors
Environmental Education Center Events
2018 Ken Rowe
Birdathon Results
Brooker Creek Preserve County Website


Follow Brooker Creek Preserve's Environmental Education Center on Facebook
If you would like to provide comments to the county commissioners, click here. Learn more about
the Brooker Creek watershed